During the Louisiana Travel Association's Annual Meeting held in Lafayette on January 23rd, Lieutenant Governor William Nungesser presented the Crescent City's oldest local tour company, Royal Carriages, with the prestigious Louey Award for 2018 Louisiana Attraction of the Year.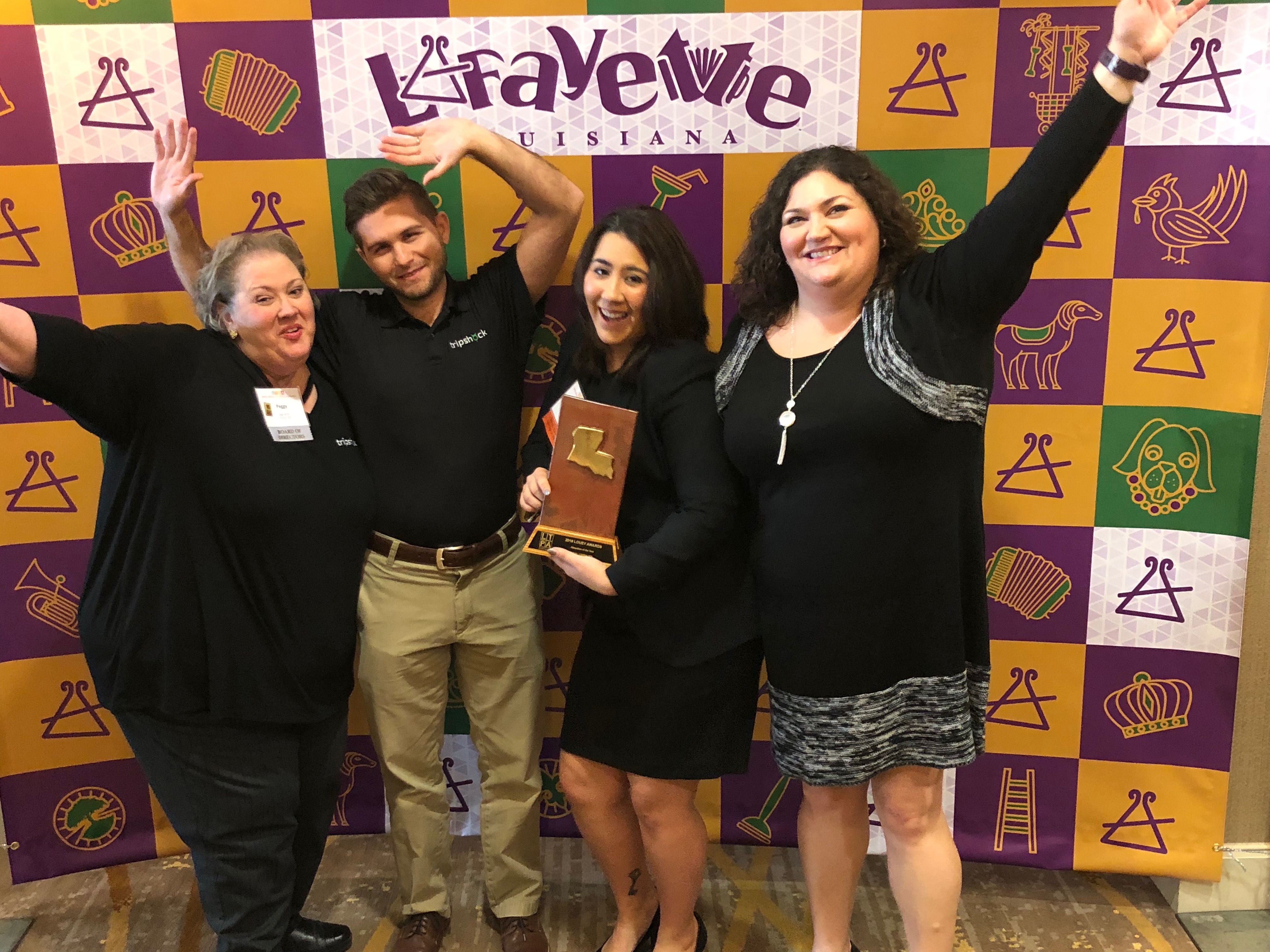 Says James Lauga Jr, third generation owner, "I'm so proud of our team at Royal Carriages! Each day and night our dedicated drivers and wonderful mules go out and are true New Orleans Ambassadors! We've been doing this for over 76 years. I want to thank each and every person who made this award possible. Without you this wouldn't have been possible. The Louisiana Attraction of the Year, I'm so proud!"
As the state's of Louisiana's economy thrives on tourism, agriculture, and industry, Royal Carriages, its animals, and its team members, bring mule-drawn joy to over 150,000 visitors each year. Royal Carriages is thankful to be recognized for being so much more than a tour company or an attraction, but one of the vital parts of our daily culture that make New Orleans and Louisiana an authentic, unique, and exciting place to live and visit.
If you are considering touring New Orleans, roll with the best and choose Royal Carriages for an authentic and award-winning tour of the famous French Quarter, Saint Louis Cemetery No. 1, and more. Royal Carriages specializes in top-rated French Quarter History Tours, Cemetery Tours, Private Carriage Tours and Spooky Nighttime Ghost Tours.