I had the pleasure of meeting Robert French and Nancy Landry in January 2016 at the Delgado Community College, Sidney Collier Campus, which was hosting a hospitality job fair. Coincidentally, I was already enrolled in the barbering program there. But, I think it may have been destiny that I be employed at Royal Carriages!
While we were talking, Robert and Nancy had me fill out an application. At the time, I could not envision myself driving a mule and sharing all the wonderful history of the French Quarter has to offer, but I was eager to work.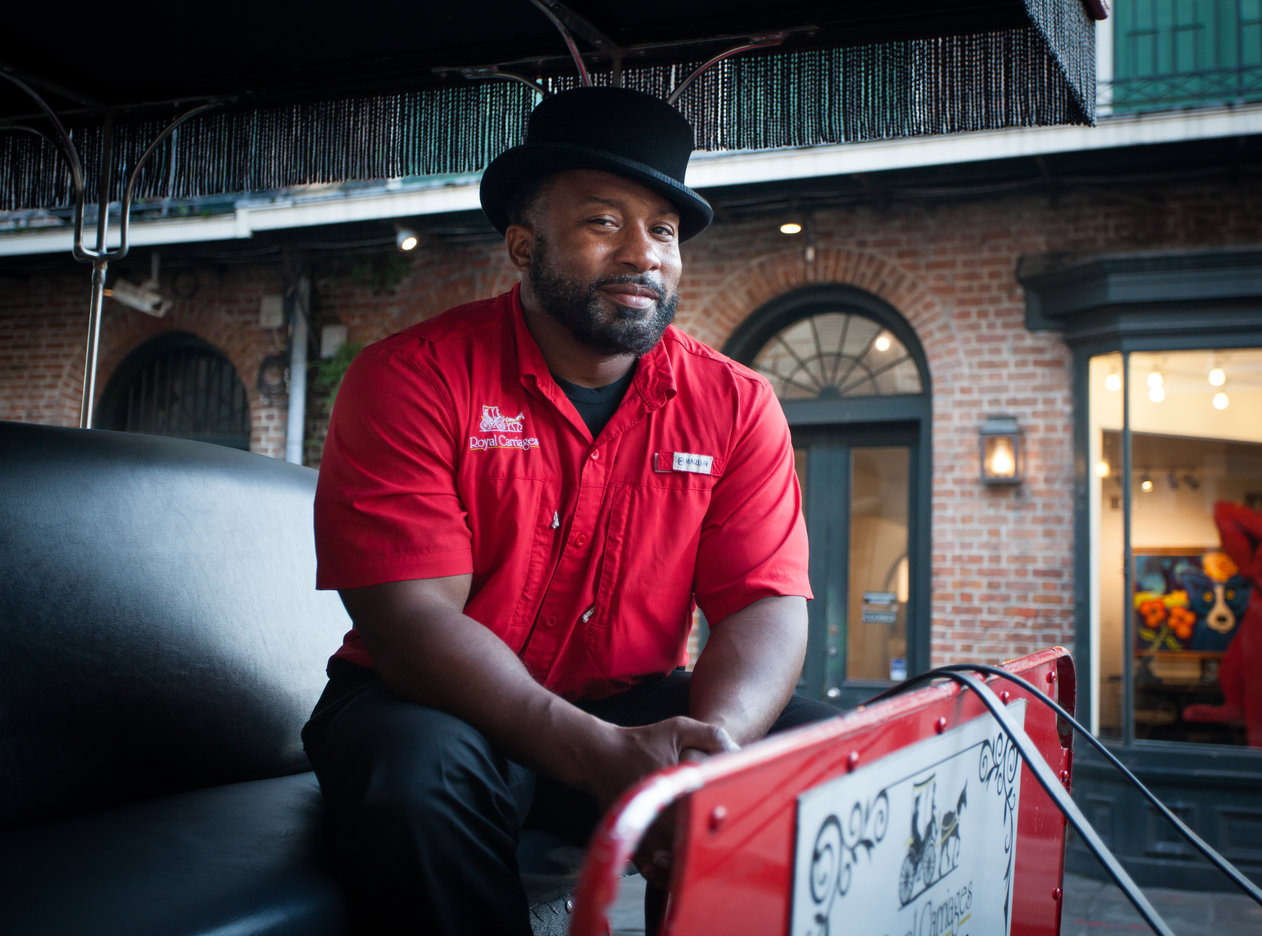 Nancy called a few weeks later, asking that I come in for an interview with Royal Carriages General Manager James Lauga. The interview went well, and James conditionally hired me on the spot.
I went through the screening process and took the necessary tests. I became a bona fide Royal Carriages employee in March and learned how to groom, harness, hitch up and drive a mule.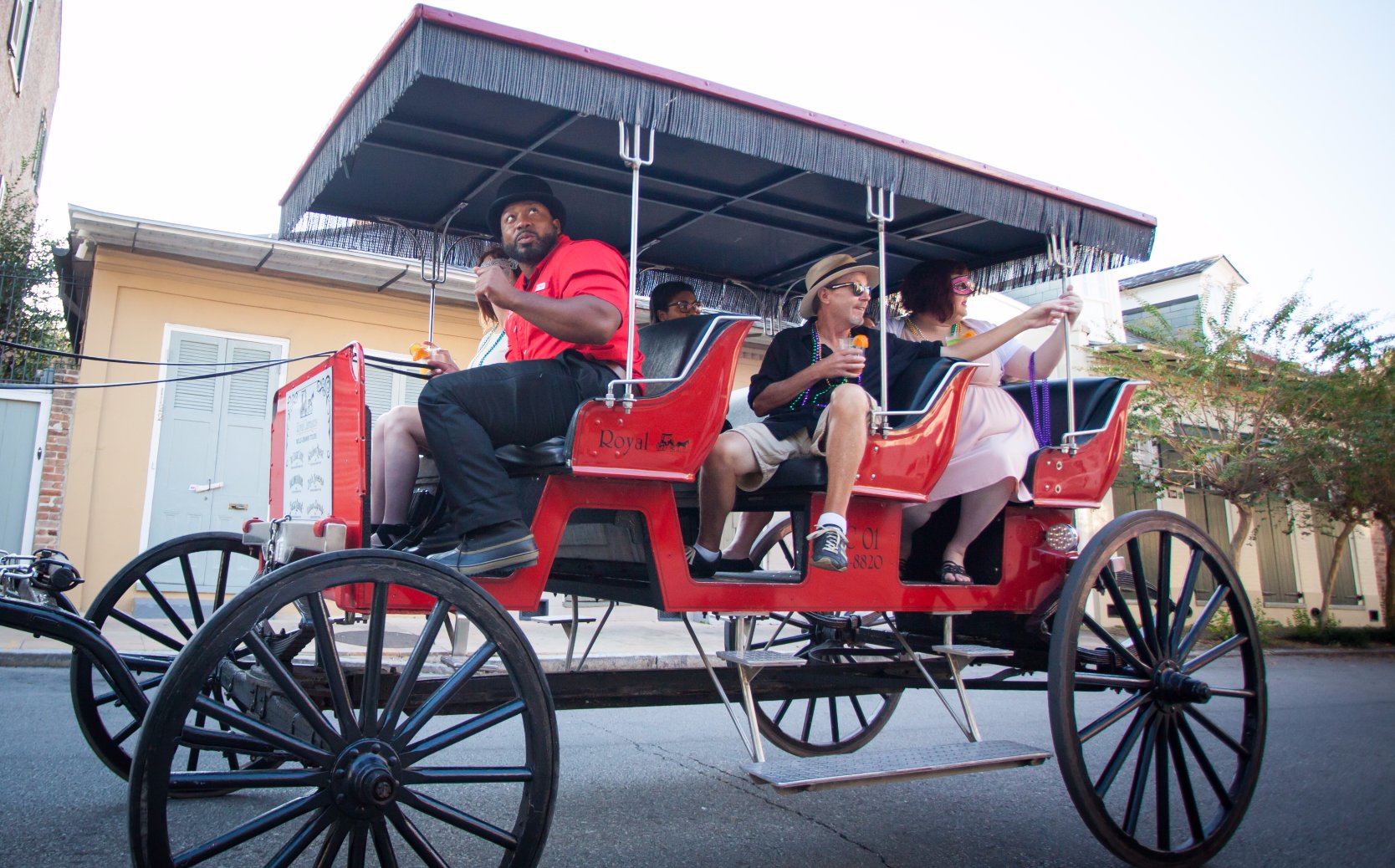 It's been a rewarding year and a half at Royal Carriages – I've been both a driver and supervisor. While working in both capacities, dealing with national and international tourists has been the best experience. Every time I share with them our city's history, it reminds me all over again what makes New Orleans such a great place.
I'm still having a blast educating, entertaining and enjoying what I do.
- Kevin Joseph, Licensed Tour Guide and Carriage Driver
According to TripAdvisor, what are passengers sayings about KJ?
"My best friend and I went on the Haunted Carriage ride. Our tour guide Kj was so informative and friendly! It was a very cool and different experience and definitely a must do when visiting the city. Kj treated Cloudy so good the entire time and was super careful and made sure of the surroundings. We would definitely do it again!!!!!"
"KJ and Dr. John were a mighty and dynamic duo. You can't do better than this for touring the French Quarter. KJ is an incredible narrator and gives excellent advice about things to do in NOLA. This carriage ride was easily the highlight of my adult life. I am forever changed."
"We had a great time on the tour! There were only three couples so it wasn't too crowded. My other half was hesitant at first but I pushed the idea and he was very happy I did because we had a blast! Our driver, KJ, is knowledgeable about the city and our mule, Pretty Boy, was quite entertaining. We would love to do the other tour, French Quarter History, the next time we visit to learn even more about the city."
"We took a ride on a whim, and so glad we did! Our host, KJ, was amazing! He was so knowledgeable and patient with all of our questions! He truly is proud of his hometown and wants to show it off! Our mule, Footloose even let us pet him when we were done! I recommend you seriously check this out!"